About the Willy Naessens Group
Build & Food sums up all the activities of the Willy Naessens Group. Willy Naessens Build specializes in the construction of commercial buildings, logistics buildings, distribution centers, offices, commercial spaces, agricultural buildings and swimming pools. Willy Naessens Food specializes in the distribution of food products and the production of prepared meals.
503 million euro annual turnover
30 companies within the group
1900 employees in all companies
Willy Naessens Build unites all companies within the Group that are active in the construction sector. Here the vertical integration of the Willy Naessens Group is clearly visible: Willy Naessens Build provides earthworks, production of precast concrete elements, transport to the site, industrial construction itself but also roofing and aluminum joinery. Also for the construction of swimming pools and agricultural buildings, you can benefit from the vertical integration in the group.
Willy Naessens Food started in 2007 with a participation in Franky Fresh Food. Soon the successful strategy of vertical integration also got its application in Food. Today, Willy Naessens Food is an established value in the sector with its own production sites and distribution centers delivering all over Belgium. Under its own house brand Bourgon you will find the best hams, pates, bacon and salami, only available from the best butchers in Belgium!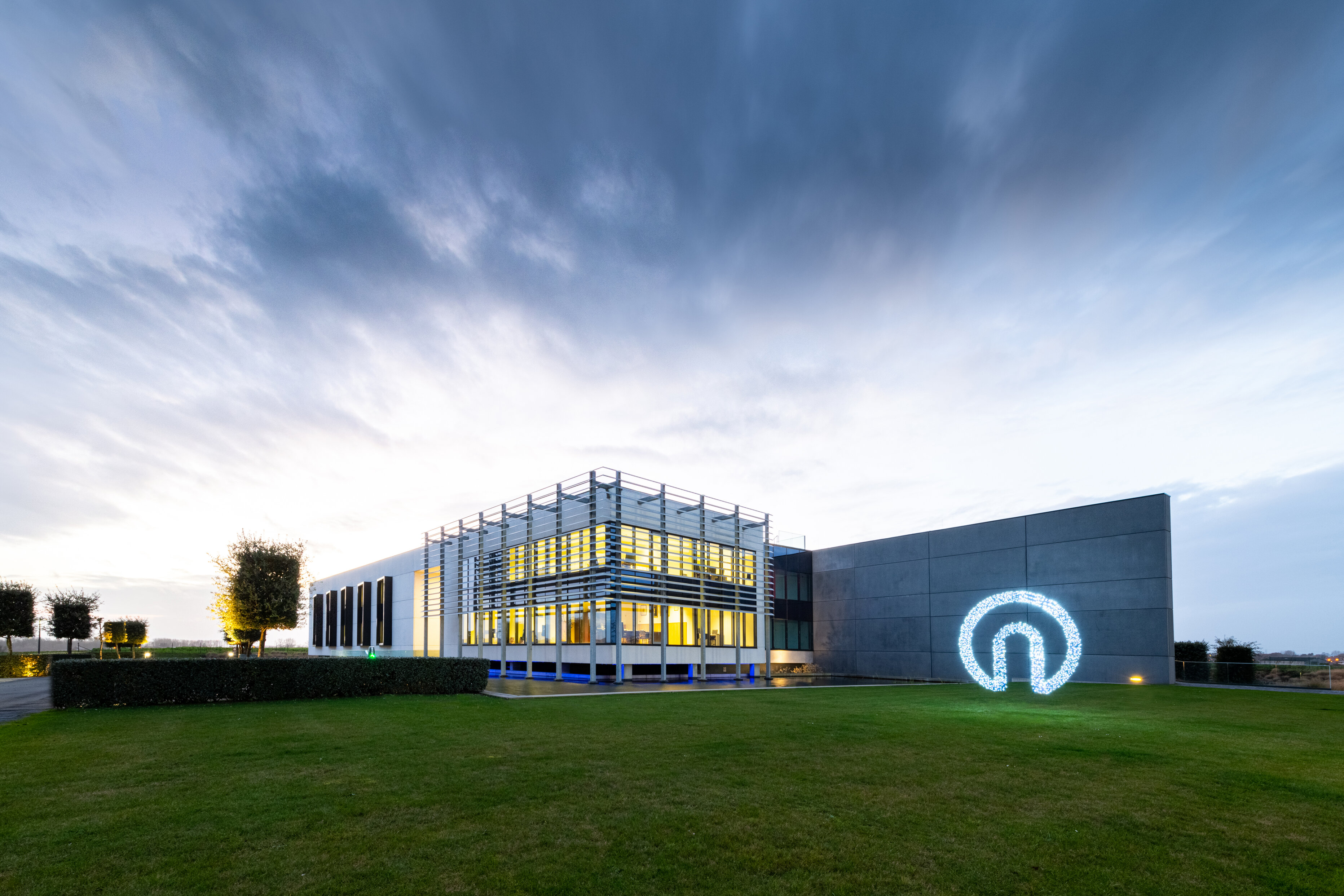 Customer of the first hour: a 10-year partnership

Spendless will be ten years old in 2022 and owes its success in part to the customers of the first hour. The Willy Naessens Group is one of the companies that put their trust in Spendless' services from the very beginning. More specifically to the Spendless telecom services and the TEM platform myTelecom.

In 2012, Kevin Vanden Hautte (Spendless manager) and his team launched the myTelecom telecom tool, which they used to map out companies' telecom costs and monitor them on a monthly basis in order to propose optimizations. myTelecom has been expanded with new tools and reporting possibilities over the years. According to Kevin Vanden Hautte, this was "an evolution that never stood still. Our goal was also to adapt our tool to customer needs. What resulted was a steedd more innovative platform where the customer could view their invoice with a few clicks."

The collaboration between Spendless (then NGX3) and the Willy Naessens Group started that same year; in 2012.

In 2016, IT manager Bart Motte took over the responsibility of the cell phone business from the Willy Naessens Group. Since then, Bart has been our main contact person.

At Spendless, we are very pleased with the cooperation with Bart and his colleagues and look forward to continuing to support them in the coming years in following up and reducing their telecom costs. In March 2022, we interviewed Bart Motte about his experience with our services.

Major telecom challenges

Bart Motte is the hardware IT Manager of the Willy Naessens Group and responsible, among other things, for the group's GSM telecommunications. We asked where, for him, the biggest telecom challenges currently lie.

"I see an increasing consumption of mobile data in recent years. More and more people have a smartphone with mobile surfing capability. So it's important to monitor this well and react in time so that those costs don't rise exponentially."

According to Bart Motte, cell phone coverage in buildings is one of the biggest challenges today. "We have to make a lot of investments in recent years, purely in cell phone amplification. In our new building for the swimming pools in Oudenaarde, for example, there was no reception at all. The radiation from the masts is also not as strong as it used to be, so it is sometimes a bit of a puzzle to find the best solutions.

Bart Motte and team are advised (in optimization possibilities and others) by the telecom analysts of Spendless and use the telecom tool myTelecom to monitor their telecom costs.

The platform myTelecom
"We don't hide it. We are extremely satisfied of you and your online platform."
"The platform myTelecom is my handy tool where I can look something up. For example, I can easily see why a user has consumed x number of euros more this month. I know what and why," says Bart Motte.
"You also see very well at the first page I open, the overview of the bills per month and the evolution in those prices. You don't have to change your platform for me. I'm on it monthly."
Monthly monitoring and automatic reports
Bart Motte finds the optimization suggestions and the monthly reports very important:
"The fact that your system initially processes data automatically saves me a lot of time. On this basis, you periodically suggest optimizations and the fact that I can then always decide myself what to do with your advice is very important.
In 95 percent of the cases, the optimizations are a plus to implement, because that's where we win money.
Based on your tool and reports that I get and pull out myself, I do my checks every month. If I see that something is not right with a colleague somewhere, I speak to him or her personally about it. I don't use the personalized reports you can send monthly to employees. With the "top users" report, I can quickly pick out the top users.
Willy Naessens has many companies and sites under its group. Therefore, in addition to the general reports, they get reports by business unit. Each plant manager, for example from Swimming Pools, has visibility into his pot.
Another advantage of our cooperation is that your platform always works and you are very accessible. If we have a problem with the provider or have a question, you can contact them for us. This also saves me a lot of time."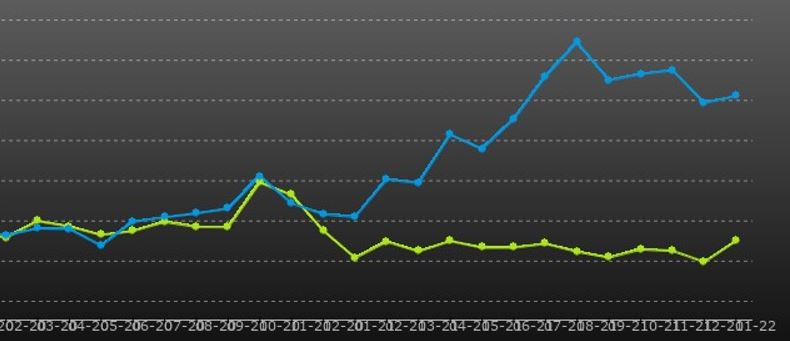 Contract negotiations

In addition to monthly monitoring of the Willy Naessens Group's telecom expenses, Spendless also helps with contract negotiations.

"You guys are aware of the options with all the providers. So when we have to negotiate every x number of years, we know that we can count on you to enforce the best conditions for us. I am already very satisfied with Sophie (Spendless telecom analyst), who is very strong on her feet. I always like to have her there when there is a contract negotiation".

Spendless telecom services are interesting for every company

Bart Motte sells us "as an optimization company for the telecom business. Every year we save a few thousand euros extra because of you guys."

"We have to be honest about it. If we don't have you, then as a company you are not constantly working on it. And the provider is not going to proactively help you with that either.

You guys do a good job, have a good tool and are quick to respond. If an email is sent, there is always a response very quickly.

I would 100 percent recommend you guys to other companies. For a small SME with 20 sim cards, this can already pay off."

Another 10 years added

"We have been working together for 10 years now and the way the cooperation is going now, I would 100 percent add another 10 years. We are a big company, but a family business. We are very satisfied and continue to believe in you, so I see no reason why this cooperation cannot continue.